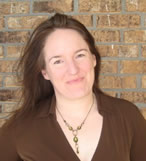 Hi. I'm Lynn's friend, Nicole Dean. As Lynn mentioned yesterday, I'll be a Guest Blogger here this week, writing a series about email marketing.
Here's the scoop. I'm doing a Summer Blog Tour. I'm kind of like Aerosmith, but with less rock and more marketing. I started this blog tour in early June and will wrap up the last week of August. Each week, I head to a new blog and write a series about whatever marketing and online business topic the guest requests from my various areas of expertise.
Well, Lynn is my bud, but I was still afraid to ask her if I could include her blog on my tour. I mean, she's THE Lynn Terry! I shouldn't have worried, though, because she immediately agreed. (Don't you just love her?! Me, too.)
I thought about which topic to write about for awhile, and then was inspired when Lynn posted about squeeze pages. She'd said that squeeze pages are an effective marketing technique, but that she didn't like to rely upon Adwords for traffic and instead preferred free traffic from search engines. (Paraphrasing … Lynn, feel free to correct me.)
I replied that I love squeeze pages (preferably squeeze pages that promote ecourses) and that I benefit from them, but that I don't send traffic with Adwords. Her reply was "We should talk about this." I thought "BINGO!" – so this week, I'll be talking about...
Ecourses + Traffic = Automated Income Streams
Let's back up a bit. I barreled into the topic pretty quickly.
Essential Pieces of a Successful Online Business.
There's no doubt that you'll need a few important things to make money online. The bare minimum that you'll need is...
1. A website or blog.
2. Offers that your visitors will be interested in buying so that you can make money. These can be either affiliate recommendations or your own offers.
3. An email list of some sort.
4. Lots of traffic.
That's pretty straight-forward, right?
In this series, I'll assume that you have #1 and #2.
So, we'll focus on #3 and #4.
List Marketing for Busy People.
Now, I'm like most people – super busy. I run my own business, have 2 energetic and demanding kiddos, 2 absolutely nuts puppies, and a hubby who kinda likes me, too. Plus, if I don't exercise... it's not pretty, so I have to find time to do that, too. Did I mention that I homeschool my son and am involved in Girl Scouts? Yeah. Life moves at a fast pace around here.
So, I'm pretty limited in time when it comes to working on my online business. And, my lists are the area that I tend to let slip. Time just gets away from me.
What's the solution for a busy person who wants to make sure her lists aren't neglected? Well, my absolute favorite way is with an ecourse. It's easy. It's effective. And, by offering an ecourse, people expect you to follow up with them and watch for your messages. Because the messages are sent in a logical order, they tend to get opened and read.
Offering an ongoing newsletter is fine, if that's what you prefer, but I'm busy and travel often, so having a weekly commitment isn't something that I can find time to keep up with. That's why I like the flexibility of an ecourse.
And, yes, you CAN do both.
Definitions of Squeeze Page & Ecourse.
Now, I'm mixing my topics here a bit because I'm referencing both Squeeze Pages and Ecourses. So, before I go farther, let me define both.
Squeeze Page: The purpose of a squeeze page is to "squeeze" your web visitors onto your email lists. You do this simply enough by offering something that's valuable enough that a person would willingly trade their email address for it.
Examples: Small Reports Fortune by Jimmy D. Brown & Learn about Private Label Rights Content by me
Ecourse: An ecourse is a followup series of messages that is sent via autoresponder. If you sign up today, you'll get message #1, whereas someone who signed up six months ago may be receiving message #30. The messages go out in order, with message #1 going first, whether you sign up today or next year.
Example:  Sales Army Secrets – You see the top of the page where it says "5 Practices of Wildly Profitable Affiliate Programs"? That's a preloaded followup series. Good stuff. Sign up for it.
Yes, the squeeze page & ecourse can be combined and used together. In fact, that's a highly effective strategy.
Setting up your Ecourse.
Back to your ecourse. You only need three things to set it up.
1. A website or blog. I'm assuming that's something you already have.
2. An autoresponder. That handles all of your messages, making sure they are delivered in order, follows all SPAM laws and keeps things running for you while you're on vacation.
3. Valuable Content. This is what we'll talk about next. You obviously need a good topic and great info to keep people opening your messages.
I'm skimming over some of this quickly, but I have two resources at the end of this message where you can fill in some of the blanks if I'm moving too fast. And, of course, you may ask questions in the comments area below.
How to Find Content for Your Ecourse.
Need some help getting content for your ecourse? Here are a few ideas and resources for you.
Buy an ecourse. You can buy prewritten ecourses at Mostly Sane PLR if your niche is internet marketing.
Outsource an ecourse. Hire a Ghostwriter (or preferably a Copywriter) to write your ecourse for you.
Go Video. Record a video series if that's easier for you. You can take existing videos that you have on YouTube.com and reuse them to create an ecourse. (Or even use mine and Lynn's if you'd like: Nicole Dean videos | Lynn Terry videos)
Audio Ecourse. If you are more comfortable using audio, then record an audio series. You can even find free reprint audios like this one: Nicole Dean Free Reprint Audio
Short-cut with PLR. Grab some PLR articles and send one each week.
Expert Interviews. Schedule a series of expert interviews and use that as your followup.
Borrow content. Another option is to find affiliate programs that offer content that you can publish. Most of them will allow you to replace their links with your affiliate link for that program. A great place to start is www.FreeAffiliateArticles.com (articles that promote affiliate offers) and www.BrandableStuff.com (for top quality free reports, audios, and videos that you can send to your list ).
** Remember: You do not need to worry about duplicate content when working on your ecourse if all of the content is delivered via your autoresponder. You can publish other people's content without worry.
Resources to Learn More.
Here are two very valuable resources for you to enjoy:
How to Create an Ecourse in One Day
6 Steps to 6 Figures with List Marketing
I'll be back tomorrow with ideas for promoting your ecourse.
Warmly,
Nicole Dean
PS. At each stop on my tour, I randomly give away prizes to those who comment. Usually, you can win the report of your choice from SR Zone. (My favorite is Homepreneur Habits.)