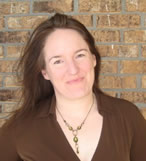 Hi. I'm Lynn's friend, Nicole Dean, and I'll be guest blogging here this week
The topic of this series is Easy Ecourse Profits for Busy Marketers.
We've covered a lot of ground this week, and I sure hope your brain is swelling with ideas. I've got two more for you today.
Repurpose your First Message.
I'm a huge fan of repurposing your content. I write something once and use it over and over again, if possible. And, I recommend that you do the same.
For instance, in your new ecourse, if you've written it yourself, why not use the first message in your ecourse to draft an article that you can submit to the article directories? If the ecourse is written in a series, then the logical thing to do would be to share that first message as much as possible – and encourage people to sign up for your ecourse at the end of the article.
People really get uncomfortable when they don't finish something. I know, for me, eating half a plate of food is nearly unbearable. I want to finish it! Plus, we all like samples. Picture walking through the food court in the mall and someone offers you a taste of curry chicken. You'll take it and want to dive in for more. Hmm... I must be getting hungry for dinner with all this talk of food.
So, use those two things to your advantage.
Submit one or more of the ecourse lessons (or messages) to the article directories. In your author bio, say "This is just one way you can lose 5 lbs in a week (and it's not even my best tip). To get totally free access to six more ways to lose weight without going hungry in the process, go to (insert your URL here)." Easy as pie.
Create Something Buzz-Worthy.
I'll give you one more way that I've used to get subscribers... (Click through all 15 of the comics below.)
If that just flew right over your head, let me know. I'm on day two of a migraine, so my poor head is feeling bleh. I'll be happy to clarify if anything is unclear. 🙂
Now, I'm off to bed. Hope you enjoyed this!
Warmly,
Nicole Dean
PS. Remember, you've got to comment to win prizes...
Also, if you enjoyed this post, I'd really appreciate some Twitter & StumbleUpon love. Thank you!