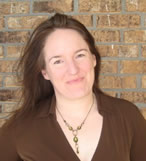 Hi. I'm Lynn's friend, Nicole Dean, and I'm honored to be guest blogging here this week.
The topic of this series is Easy List Profits for Busy Marketers.
 We've been talking about how wonderful ecourses are. (Specifically using an autoresponder to send a series of messages that your readers are hungry to receive.)
Lynn asked me to talk this week about how to promote your ecourse without using Adwords. So, that's what I've been talking about. (She IS the boss here, you know.)
So far I've chatted about...
1. Benefits and Basics of an Ecourse.
2. How to Get People Excited about your Ecourse by Making it Appear as a Valuable Bonus.
3. Promoting your Ecourse by Repurposing one Message and/or Cleverly Creating Buzz.
Today we'll get a little more advanced. (Do let me know if you have questions.)
First of all, before working on your ecourse, you'll want to plan at least your next project ahead of time, preferably planning two or three projects ahead.
I'll use an example to illustrate today's strategy.
Lets say that my ecourse is called "Get a Blog Up and Earning Money in 7 Steps".
What do I do with it to build my list? I'll give you half of the scoop today and half tomorrow in my wrap-up, ok?
After I finish creating my "Get a Blog Up and Earning Money in 7 Steps" ecourse, let's say that I've decided to put another one together called "How to Get Traffic to Your Money-Making Blog" but with a catchier title than that. 😉
So, I'd take my first ecourse, and turn it into a .pdf  report using Adobe or Open Office (which is free).
I like to give away a pdf version of my ecourse on the last day of the ecourse, so that anyone who missed parts of the course can download the entire piece – plus, they may print it out and read it later. (Sneaky, eh?)
But, how does this help to grow your list? Simple. Inside the pdf report, you'll promote your NEXT ecourse. Got it?
Are you following me? Now, what do you do with the pdf that you've created? Oh goodness, that's another entire series of guest blog posts, but here are some quick ideas...
Scribd.com – submit it there.
Search google for "free ebooks submit" for places where you can submit your free report.
Add it to your own membership site.
Offer it to others to add to their membership sites.
Offer resale rights to it and let people sell it on their sites.
I have a list of places that I make sure all of my free reports end up. Those are just a few to get you started.
When you heard I was guest blogging about getting people to sign up for your ecourse, you probably thought I was just going to tell you to post about your ecourse on Twitter & message boards. 😉 Surprised?
Recommended Resource:
If you're not yet familiar with the power of using Small Reports (7-15 page pdfs) for profit, be sure to check out the free report here: Small Reports Fortune.
Big hint! Sign up for the free report and study the follow-up messages. From the Subject Lines through the PS. – each message is a lesson in email marketing.
I hope this is getting your wheels turning...
Warmly,
Nicole Dean
My Online Success Blog & Podcast
Follow us on Twitter: Nicole Dean & Lynn Terry <-- We're kind of cool. 😉