Internet Marketing
* * * * * * * * * * * * * * * * * * * * * * * * * * *
Internet Marketing Views by Lynn Terry
* * * * * * * * * * * * * * * * * * * * * * * * * * *
What is Internet Marketing? -wake up call!
"I'm still not convinced that Internet Marketing isn't just a bunch of Internet Marketers selling Internet Marketing products to other Internet Marketers…"
The 2500 Word Internet Marketing Rant!
…the Internet Marketing space itself has become disgusting and dirty and ridiculous. There are days it makes me sick. There are moments I feel like walking away from it all and breaking any association with it…
Skeptical of IM Products? You should be…
The problem most people have is: how to know what to buy, and when to buy it – or not…
Pursue Passion… or Profit? (video)
You know how people always say, do what you love and the money will follow? I've probably even said that a time or two myself, but I have decided that it's flawed…
WHY are you doing this the hard way?!
Are you spending entirely too much time and energy, not to mention hard-earned money, trying to avoid working – or setting up a real business model? Investing everything into shortcuts or strategies, only to end up…
Internet Marketing Gender Debate
The gender debate in the IM industry has been a hot topic lately. This is not the first time it has been brought up, but the issue is certainly gaining steam. My stance on this topic may just shock you…
Authority, PageRank, Super Affiliates and other Superfluous Titles
In a world of skewed ranking data, unreliable tools and fake social proof – just how do you go about measuring the Influence of a particular icon in your niche?
The Current State of Internet Marketing
I called it Mad Guru Disease. Scott Boulch called it the Digital Ebola Virus. Joel Comm is now focusing his efforts on the Top 1% in the market. Big change is happening below the surface in Internet Marketing. Buckle up for a little truth talk – and be prepared to take stock on where you stand…
Google PageRank: Tool or Marketing Gimmick?
The question is… Is PageRank a tool or a marketing gimmick? It seems pretty obvious to me. Here are the things that we know for sure…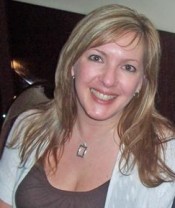 Need to increase your website traffic & income quickly? Or do you need help getting your online business started?

Click Here to learn how you can work with Lynn Terry personally to make this your best year yet…

I look forward to working with you.