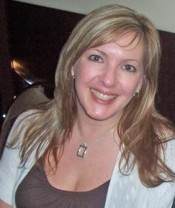 I have been working online for more than 17 years now. I got started way back in the 90's, before ebooks and gurus and such...
I have multiple online properties in a variety of niches. I'm best known as a Super Affiliate, but have hands-on experience in a wide range of online business models.
If you want to make money online, subscribe by email (to the right -> ) so you don't miss a single post. I'll give you tips & resources you can use to take your site to maximum profit potential! 😉
ClickNewz is where I share news on the latest Internet Marketing trends and strategies, as well as unique case studies, creative ideas and (extremely) candid product reviews. We discuss everything from mindset to technical issues, the secrets to writing engaging content, improving your traffic and conversion rates - you name it! If you work from home and/or online, ClickNewz is where you want to be.
Contact Information
Telephone: (931) 473-2658
Mail: PO Box 7245, McMinnville TN 37111
Subscription Options
When you subscribe by email, using the blue box at the top right, you'll receive one email per week every Monday morning (around 8am EST). That email contains a weekly digest of the most recent topics here at ClickNewz.
Once you subscribe you'll also have the option to sign up for daily updates, in case you like your 'newz' to arrive a little quicker 😉 . This service is handled automatically by Aweber using the Blog Broadcast feature, and arrives daily around 11:30am EST. It's the best way to get the latest posts, especially when the topics are time sensitive.
About Lynn Terry
2013 marked the beginning of my 17th year in business. I work from my home office full-time, while raising my 2 children here in middle Tennessee. I'm turning 40 in June of this year, and I'm living my ideal lifestyle! 😀
My last real job was as a Unix Sys Admin (booo-rrrr-ing!) which I quit in 1996 to start my first business. Some of my experience over the last decade includes professional web development, managing an international web team, start-up consulting, computer training, professional adviser for Intuit, partnerships with 2 wholesale/eBay companies, managing an offline business, and public speaking.
I ultimately ditched it all to become a Super Affiliate and Professional Blogger.
My focus now is on niche affiliate marketing, and on helping others achieve the same freedom & flexibility with a successful online business that I have for myself.
I received the May 2003 Best of Success Award at Total Life Success and am a contributing author to a #1 Best-Seller titled Wake Up... Live the Life You Love! I have been featured on Entrepreneur Magazine's home biz talk radio show, as well as several other talk shows through both wsRadio and World Talk Radio.
Advertising, Reviews & Disclosure...
A big part of my mission with ClickNewz is to test out various ways to make money online, and then report the results here for your benefit. I also review websites, products, programs and even books.
Some of my reviews are sponsored, and sometimes I am given a review copy. But more often my reviews are done on products & services I've purchased myself.
Paid reviews were done with the same consideration as non-paid content and reviews. I'm known for my candid style, and am just as quick to tell you what NOT to use as I am to recommend resources I find incredibly helpful.
The content here may or may not contain affiliate links, which means that I am paid for referrals to certain sites or products. Regardless of whether I'm compensated or not, I will never promote or recommend a product that I wouldn't use myself.
ClickNewz contains my honest opinion and thorough reviews, and I wouldn't risk losing you as a reader by promoting anything that doesn't meet my own standards. Affiliate links are simply a way for me to make a career of writing content on a topic I am passionate about - and doing it at no cost to you.
I'm always interested in reviewing products or discussing joint venture, advertising & sponsorship opportunities. Contact me if you would like to make a proposal! You'll find stats here, and here is a sweet opportunity to advertise directly to my readers.
If you have questions about Internet Marketing or Online Business, join us at my ClickNewz Forum. It's an awesome community, and a great place to get your questions answered! 😉
See you there!
Best,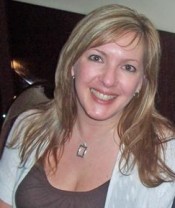 Need to increase your website traffic & income quickly? Or do you need help getting your online business started?
Click Here to learn how you can work with Lynn Terry personally to make this your best year yet...
I look forward to working with you. 😀
Lynn Terry is a participant in the Amazon Services LLC Associates Program, an affiliate advertising program designed to provide a means for sites to earn advertising fees by advertising and linking to amazon.com.