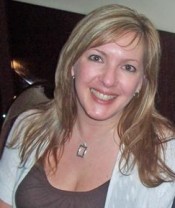 Need to increase your website traffic & income quickly? Or do you need help getting your online business started?

Click Here to learn how you can work with Lynn Terry personally to make this your best year yet...

I look forward to working with you. 😀
How to Become a Professional Blogger
I'll give you 8 tips that I consider to be key points to becoming a successful blogger, plus a video I shot last year that will show you what MY life as a professional blogger is really like...
Affiliate Niche Selection: Brainstorming Exercises
There's GOOD money in Affiliate Marketing, but there are other great benefits too, which is why "choosing the right niche" is SO important...
How To Make Money Online For Beginners
An easy 10-step checklist for getting started!
How to Write a Product Review
Ready to learn how to write a product review that actually ranks well and makes tons of sales? Great! Read on…
How to Write a Blog
The 7 elements it takes to make a really great post that brings in readers and results in a nice conversion rate.
How To Start A WordPress Blog -Checklist
7 Simple steps to setting up a WordPress blog on your own domain, complete with helpful tips for choosing a domain and a coupon code for your hosting. Use this checklist to easily set up your blog.
Turning Giveaways Into Evergreen Product Reviews
Done right, you can easily turn your giveaway & contest posts into evergreen product reviews that will serve you long term, and bring in consistent affiliate sales!
How to Start an Internet Business
When you research how to start an internet business, you should be leery! But the truth is, it's not at all difficult or expensive to set up an online business. In fact, it's quite simple...
Make Money Creating Content
Obviously you can make money writing content for other people, as a service. And you can make money writing sponsored blog posts or paid features. But how does your own content make money? And how can you increase the value of your content, so that every article or blog post earns you even more money?
How to Make Money Blogging
I make money blogging in a variety of ways. I like to keep my income sources as diverse as possible. But in this post I'll share one of the easiest ways you can make money blogging – or actually, make more money blogging…
Website Heat Map and Color Psychology
The use of color and placement are key factors when it comes to increasing your click-through and conversion rates. Whether you're trying to earn more ad revenue, get a higher Adsense CTR, or increase your newsletter sign-ups, this post is a must-read! Tip: Definitely See Michael's comments on this post. 😉
Online Jobs Work From Home
There are several networks that feature online jobs, work from home opportunities, freelance work, etc. Some cater specifically to writing, design or other skills while others offer a variety of online jobs to browse. Here are some to start with...
How to Increase Blog Traffic
This traffic strategy works no matter what kind of site you have – blog, sales page, affiliate site, squeeze page, you name it. It's also particularly effective in a product launch, or when you're trying to promote any type of product or services online – your own, or as an affiliate…
SEO Content: Keywords & Phrases
On writing seo content, and choosing keywords & phrases that will make you money. A tutorial on profitable web content writing...
How Can I Promote My Website For Free?
You might be told to buy expensive online advertising spots such as banner ads or pop-up ads, place free online classified ads, or pay big bucks to a search engine marketing company. None of these options are going to get you anywhere fast…
How to Repurpose Your Content - Correctly
Regurgitating the same old content over and over is one surefire method of killing any hope of a profitable relationship with your target market. Learn the correct way to repurpose content for more exposure, traffic & sales...
Starting an Online Business
Thinking about starting an online business? Most people get frustrated and give up on the idea because the information out there is overwhelming and confusing. It's like an endless rabbit trail of join this and buy that...
How to Optimize an Ecommerce Site
7 simple ways to optimize an online store or ecommerce site, even if you sell a common product. Use these easy steps to get better search engine rankings, more links and more traffic...
Starting A Free Online Business
Every day, thousands of people search for information on starting a free online business. Skip the junk and the scams, and check out this tutorial for a detailed walk-through of what it takes to start your own successful online business!
Keyword Placement: Where To Use Your Keyword Phrases
Once you choose keywords that are related to your website, there are a variety of ways that you can use your keyword list strategically to generate traffic...
How To Monetize Website Traffic
The best way to monetize the traffic to your website...
How To Set Up Your Mailing List With Aweber
A step-by-step tutorial for setting up your first email list with Aweber.
Domain Names & SEO
How Relevant Is The Domain Name To SEO? The domain name itself carries little weight in the overall ranking criteria, however...
Using a Call To Action
A tutorial about using a strong call-to-action in your content.
Long Tail Keywords
A Simple Explanation of Long Tail Keyword Targeting...
How I Make Money Online
An inside look at Lynn's revenue sources...
Writing Informational Reports
How you can make BIG money publishing inexpensive reports online...
Web Content: Writing For Websites
4 examples of quality content that you can use to drive traffic to websites, and the 2 things all web content should include...
Making The Leap From Employee to Entrepreneur
Lynn shares her personal start-up story and shares some advice on making the transition...
Junking Up The Web - Who Will Clean It Up?
Looking into the future of the internet, and what will become of the mess we are creating now...